On the one hand supremely soft white sand and blue-watching, Turkey, the Maldives; Lake Salda
One side is filled with fragrant lavender fields covered in purple, which makes you feel chirping; Kuyucak Village
Right in the middle of the summer, when the lavender was just opened … We prepared a package again in 2018, taking into account the increasing demands for the Salda Lake / Lavender Fields, where we went;
1 night accommodation (including breakfast) + hair-makeup + photo shoot + short film shoot + drone shoot + album set.
Our transportation in the city is also carried out with our VIP vehicle. We had talks with our couples from all over Turkey. As a result of our negotiations, we agreed with 7 couples J We were in the right pride of having 3 of our couples from outside the city, 4 of them had taken the wedding story! The image has been shared. Our couples, who can come to our office in Bursa, tried the clothes and accessories they liked from the "styling" section of our office. We created the draw day planning schedule. For our couples who could not come, every dress, every accessory was shot and sent. We already took many of our clothes with us so that no bride can have anything in mind. Our daily plans (on which date we are with which couple), all our dresses and accessories, our team were ready to go.
We chose a decent and practical place with a walking distance to Salda Lake, which is about 500 km away, to stay. According to the date of each couple, even 1 night places were reserved. On the previous day of the day we were shooting, we wanted our couples to come so that they could rest and relieve road fatigue, gather energy, or even travel. The general plan of our shootings; After breakfast, we met with our couple, who were on the shooting day, in their room after the preparation of our teammate @ozgeozdemirmakeup, we first shot at the Salda Lake and shot at the Lavender fields, which is 140 km away. Every day was a brand new adventure for us! In our Burdur package, where we stayed for about 9 days, we returned with great colorful images.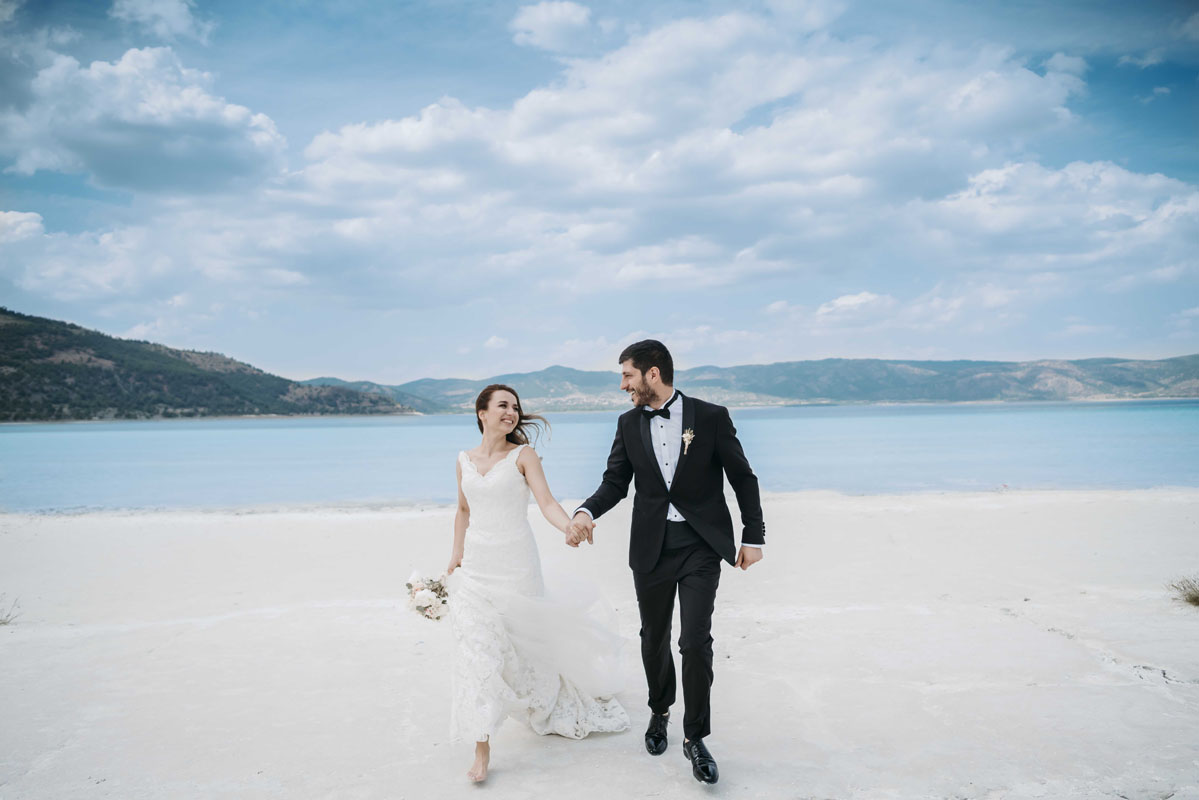 We offer our endless thanks to our couples who trust us and help us become partners.
Ezgi&Onur
Elanur&Alperen
Özge&İlyas
Gizay&Göktuğ
Şebnem&Koray
Gamze&Mehmet